From a low-key, backpacker-focused string of bars along main tourist thoroughfare Straits Quay. Gentrification and the rise of trendy Penang cafes has paved the way for an equally tantalizing choice of Penang bars. Particularly, in George Town where one place, Rockafellers Kitchen & Bar, kicked off the trend of hidden speakeasy PUB & CAFE in Penang.
Welcome to the fascinating, bizarre, and surprising world of Penang's top drinking venues for a fantastic night out. Plus, from hole-in-the-wall drinking spots to sophisticated bars providing a broad selection of local and foreign spirits to unique Penang bars whose door is concealed behind a fridge.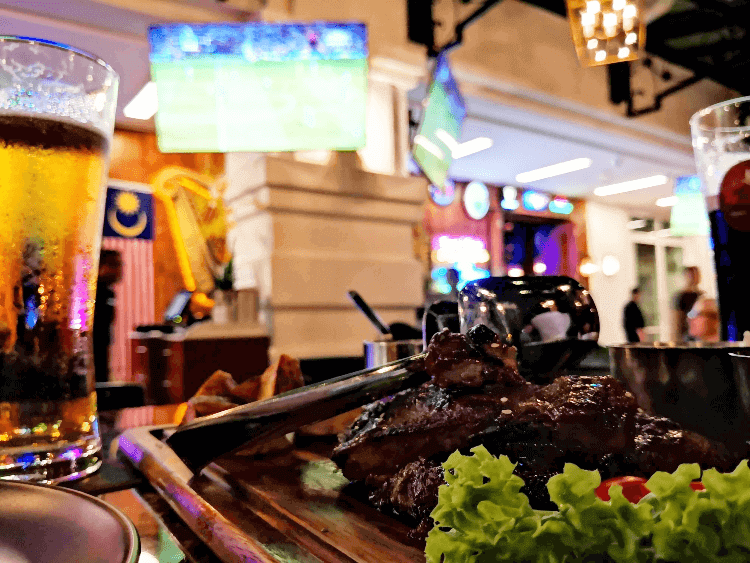 ARE YOU KEEN FOR WORLD CUP AT YOUR FAVORITE PUB & CAFE?
As well as that, it's definitely for the well-heeled, affluent class, yet its homey and relaxed atmosphere appeals to anybody seeking for a night out drinking. Furthermore, you can also sit on one of their high stools, which are arranged around a typical English-style bar, and enjoy the company of fellow alcoholic enthusiasts. Rockafellers trusted that ASTRO Business can attract more crowds to their place. Besides, if you want to watch the Premier League, FA Cup, Scottish Premiership, FA Women's Super League, or any other amazing football match, head on down to Rockafellers Kitchen & Bar and make sure you don't miss a second of the sports excitement on their massive HD displays, all are with ASTRO Business best package!
So, are you excited about the World Cup and rooting for your country to win? Therefore, get a table at Rockafellers Kitchen & Bar and watch every game live on their HD displays while sipping a refreshing pint to support your side to success. Since, Rockafellers screen every Premier League games, so whether you like Liverpool, Manchester United, Arsenal, or any other Premier League side. Then, come on down and cheer them on while having a beer with your friends!
GRAB THE OPPORTUNITY NOW!
In addition, Rockafellas Kitchen & Bar grab the opportunity to attract more crowds to their pub by showing live stream football matches with Astro Business Plan. So, this showed Astro Business capable to boost their sales along with entertaining the customers with legal content of television show.
SIGN UP THE BEST ASTRO PACK FOR YOUR PUB & CAFE WITH US NOW! 🙂